---
Major Sponsors
News
*
Aug 19, 2017
Category: General
Posted by: vincebruno
Aug 9, 2017
Category: General
Posted by: vincebruno
Source: http://www.heraldsun.com.au/leader/localfooty/premium-placed-on-double-chance-in-wide-open-northern-football-league-premiership-race/news-story/a2c72aa4f262e8b86bc5d2c103349758
May 28, 2017
Category: General
Posted by: vincebruno
Bundoora took a big step in its 2017 finals assault by downing West Preston-Lakeside by 21 points in an enthralling Round 6 clash.
In a see-sawing contest at J.E. Moore Park, the Bulls eventually seized their opportunities, outworking their opponents and finishing strongly to claim a 14.11 (95) to 11.8 (74) victory – their fifth of the season.
Home
Welcome to the Bundoora Football/Netball Club Website!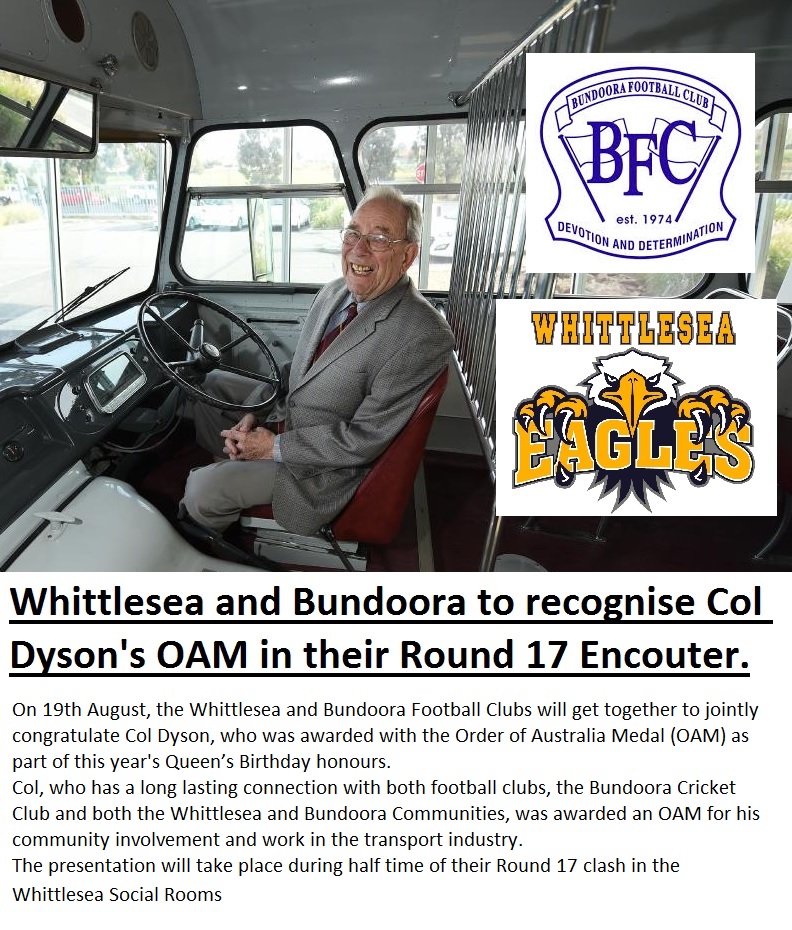 ---
OZ Rock Express
Featuring Special Guest: Paul Woseen (Screaming Jets)
At Bundoora Football Club
Saturday 19th August
Doors Open: 7:30pm
Cost: $15 per head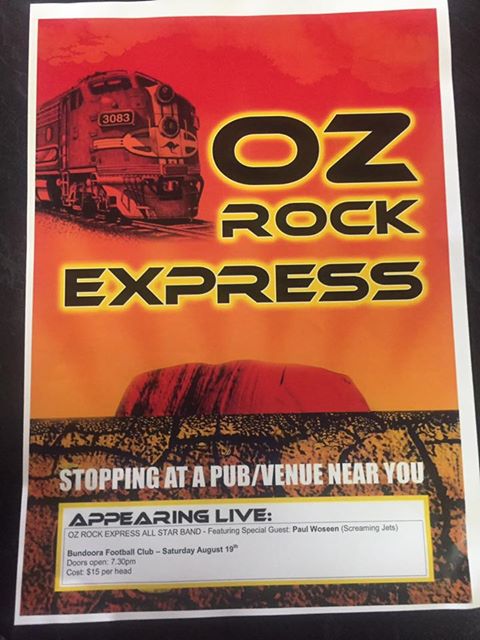 For More Info See  Day2Day Rewards Program
How do I keep in touch with whats going on at the Bundoora Football and Netball Club?
and/or checkout our Social Calendar for 2017, check it out here Social Calender
and/or find our 2017 Club Football Fixture - Click here
and/or check out Bundoora Fc Social media on Facebook, Instagram @bundoorabullsfc. 
and/or Subnscribe to our Team App
---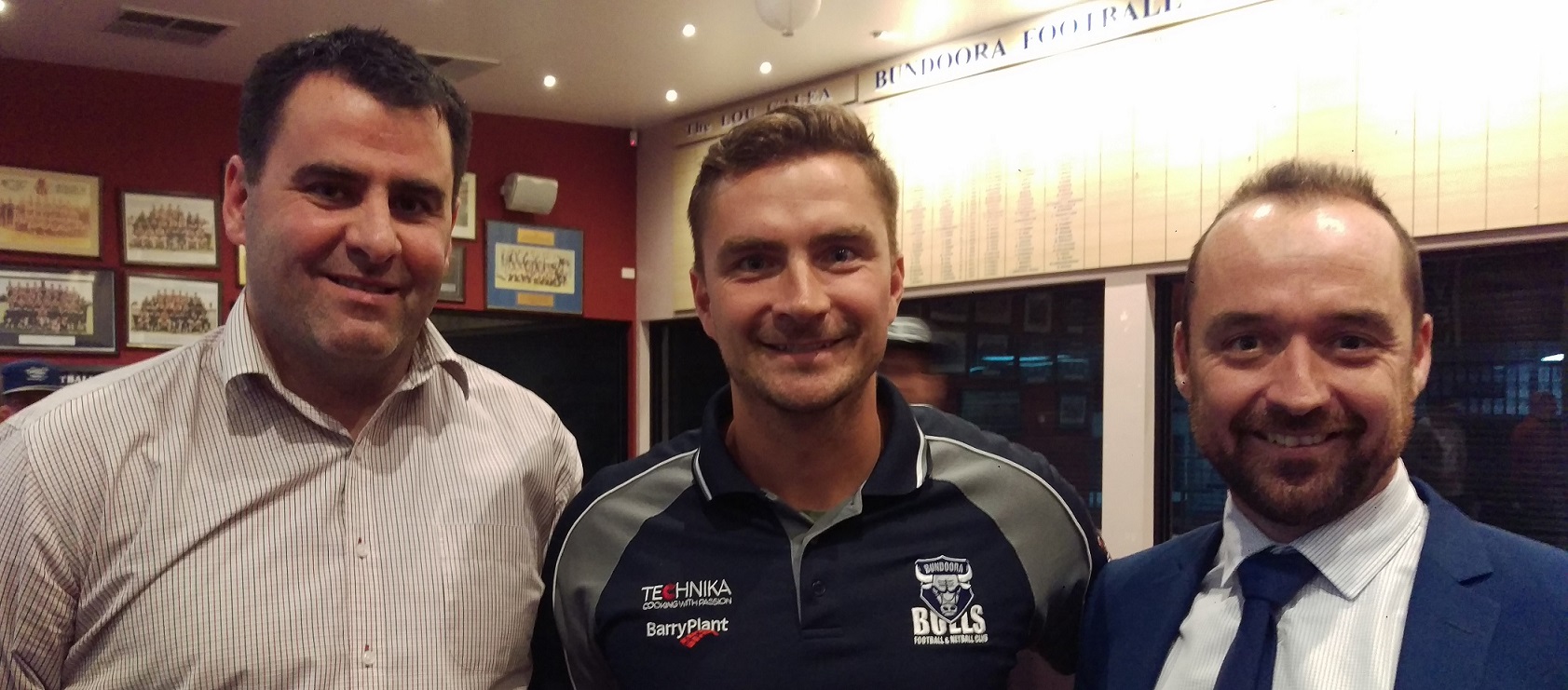 Head Coach Ricky Dyson (center) and Assistant's Adam McBrien & Paul Harris.
Check out the full Committee
 list for 2017